Jin San Precast Concrete Products Sdn Bhd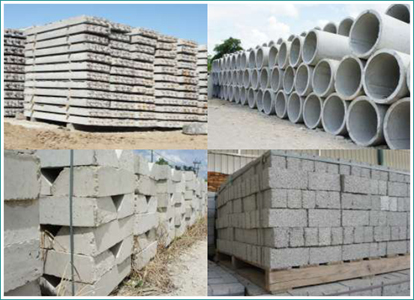 Jin San Precast Concrete Products Sdn. Bhd. (780179-X)

a sister company of Jin San Concrete was incorporated in 2008 and started its business activities in manufacturing of precast reinforced concrete products. It specializes in manufacturing and supply of Precast Concrete Products which consists of reinforced concrete products such as RC Pile, Concrete Pipe Culvert, Road Curb, Cement Sand Brick, and etc.

Since the company began its operation, Jin San Precast Concrete Products Sdn. Bhd. has achieved remarkable gains through aggressive marketing and high productivity of its precast concrete product. The major clients include well-known company such as Mafrica Maytrading Sdn. Bhd. (A member of Mafrica Group of Companies), Ta Ann Plywood Sdn. Bhd., Nescaya Palma Sdn. Bhd., Alam Hijau Sdn. Bhd., Golden Star Ace Sdn. Bhd., and etc.

We design and supplied RC Pile (CQ) to numerous commercial & residential development projects at Bintangor, Sarikei, Sibu, Julau, Pakan, Kanowit, Tg. Kunyit Paradom, and etc. Beside that, we also design and manufacture RC Pile in accordance with MS 1314:2004 which also comply with JKR standard specification in building projects and civil engineering works.

Currently, we are supplying MS Class "J" RC Pile to various government sector sites. One of it is the JKR project at Maktab Perguruan Kampus Rajang and hostel at SRK Abang Amin Bintangor.

Jin San Precast Concrete Products Sdn. Bhd. also has been accredited with the ISO 9001:2008 in 2009 by Global Certification Ltd., UK for its quality management system. With this comprehensive set of procedures and constant reviews, we ensure that regulatory compliance and specific requirements are met at all times.

Jin San Precast Concrete Products Sdn. Bhd. is committed to successfully undertake every customer's need by consistently working towards increasing and enhancing quality and productivity levels in all area of the company's business activities.